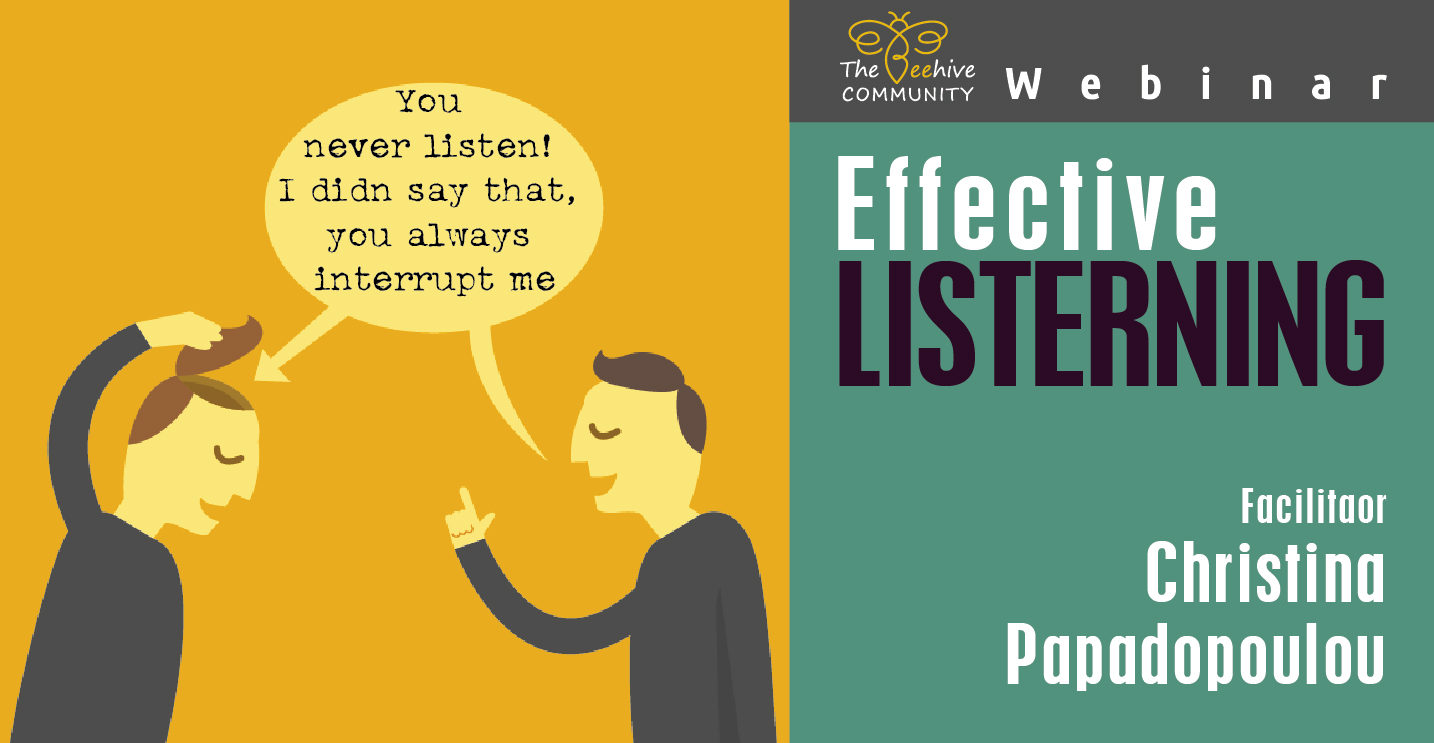 Research of problems in listening

Θεωρητική γνώση & Πρακτική εξάσκηση της Ενεργητικής Ακρόασης


Improvment of relationships

for Greek speakers
Active Listening – From Theory to Practice!
Next Webinar for English Speakers: soon to be announced
Register in the form:
https://forms.gle/SoS41ueQWMnirvQw8
The webinar aimed at:
Those who have recognized the need to improve their relationships, communicate and connect deeply with their loved ones in their family, friends and professional environment. Actively listening to our partner, children, friends, partners or clients will help us understand their needs, communicate effectively and be able to work with empathy and respect to better communicate our needs .
A few words about the workshop:
In the online seminar we will explore the pathogens in listening and we will be equipped with knowledge and practices that will help us improve one of the most important skills in our lives. By playing everyday scenarios, we will put into practice the process of Active Listening as explained by its creator, Psychologist Carl Rogers.
Ineffective Listening is one of the main reasons why our communication with friends, family and colleagues often fails to be effective and meaningful. If listening is not active, then soon tensions and aggression will come to negatively affect the beauty and pleasure that results from harmonious communication with ourselves and our environment. The missing or wrong messages we give and receive do not help to build healthy and strong human relationships.
Cost and Procedure of Participation:
The proposed contribution for both meetings is 60 euros or 45 euros for those facing financial difficulties.
Procedure:
2. We communicate with you
4. We send you by email the link 1 hour before the start of the seminar to connect with Christina