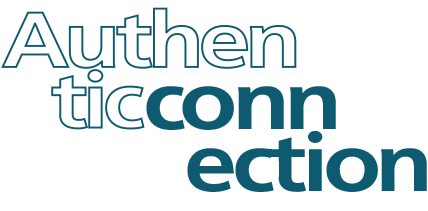 Facilitators:
Felix Metzger
Valeria Koudoumoyiannaki

Experiential Workshop
Authentic Connection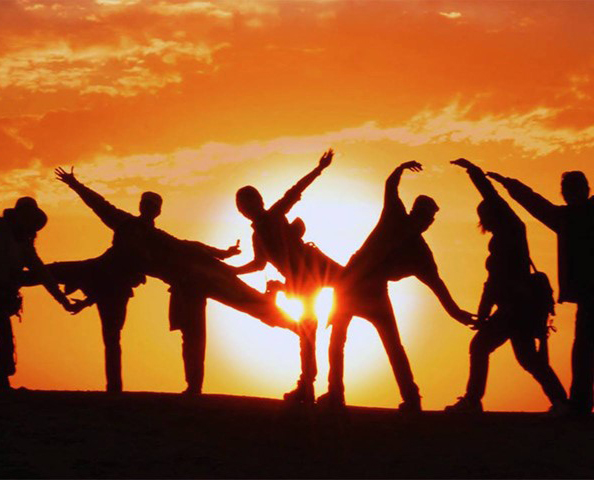 Features
Trust & bonding exercises 

Group meditations

Improvisation Theater & Dance exercises

Deep listening & sharing

Cycle of Authentic Connection sessions:
Building Emotional and Social Intelligence for a Prosperous Community
In this cycle of four sessions we liberate ourselves to build authentic relationships and communities that are sustainable and full of vitality and good will. Relationships are a key way to support your well-being. They offer joy, beautiful emotions and unique moments. Belonging to a group or community is a great way to connect, create and express yourself with others. It is where the I merges into the We so as to experience unity.
Nowadays we often have a hard time coming close and connecting deeply. The situation with Covid alienates us and isolates us from others. Combined with the western/capitalist way of life it leads us to emotional and social distance. The purpose of The Beehive Community and Flourish.gr is to refocus on the value of relationships and their gifts. This is why we created this cycle of sessions that connects us with the heart and the We: Through the science of Positive Psychology and the arts of Improvisation we will see together how to build authentic healthy and mature relationships for a better quality of life.
If
– Do you find it difficult to enjoy your relationships, especially in these circumstances we are living in?
– Are there times when you feel lonely without having a community to support you?
– Do you have a lot to give but you don't know how to share it without getting hurt?
– Do you want to set your boundaries, but are you afraid that this will take you away from others?
– Do you want to feel like you can be yourself and express yourself freely within a group?
If any of the above apply to you – we are waiting for you in the Authentic Connection cycle of sessions!
Purpose of the Seminar:
The purpose of the seminar is to help you be your true self in all kinds of relationships and especially in a group or community. It is addressed to all those who feel that they want to learn and practice skills thatwill help them in their relationships with others and with themselves. We will practice these skills in a safe and enjoyable environment, which is empowering diversity. We are inviting you to join our community: The Beehive Community, so as to co-create a Culture of Care.
The Culture of Care is the idea of putting social awareness and self-knowledge into practice with respect for any existing being. It is a key pillar of a community to have resilience and prosperity. The way is
through creating a safe space in which people interact, guided by empathy. It teaches us to recognize our needs, and to meet them with care for ourselves and the community, while at the same time respecting
nature.
In every meeting we learn, we experiment, we interact, we "play", with our tools – the Positive Psychology and the Improvisation Arts. After each meeting we feel that we have come a little closer to ourselves, that we have released a piece of ourselves and that we are more ready to create an authentic connection with others.
The sessions with topics:
15/01 Self-awareness and well-being
12/02 Free expression and acceptance
12/03 Deep Sharing
09/04 Culture of Care
Theory
The theory of the seminar is based on Positive and Social Psychology as well as the science of Sociology. They will facilitate practices through art and using the treasures of Improvisation Theatre will make the
seminar experience very enjoyable and creative.
The practices and techniques that we will apply aim to:
1. To become more aware of how we build relationships
2. Utilize our abilities and cultivate our social and emotional intelligence for better relationships
3. Learn to communicate better and more effectively
4. To make the time we spend together – in the community – creative and enjoyable
5. To deepen our co-creation, based on the culture of care
Come and join us! To co-create the conditions for authentic relationships that support us and give us joy!
The price is 30€ for one session
and 100€ with a discount for the payment of the whole cycle of four sessions.
For unemployed people, students and those who have already participated in workshops from The Beehive
Community or flourish.gr one session costs 20€.