Η The Beehive Community είναι η κοινότητα μιας κυψέλης μελισσών όπου όλοι μαζί φτιάχνουμε το μέλι. Κάπως έτσι μας αρέσει να φανταζόμαστε τον εαυτό μας και έτσι δρούμε: ομαδικά, σε συνεργασία, προσθέτοντας παιχνίδια, χαρά, και φροντίδα.
Inside the hive we are offering seminars, retreats, webinars, workshops and festivals that promote this way of life. Our two main thematic pillars are the personal improvement of adults and the beauty of birth.  

Με τη δική σας συμμετοχή, αυτός ο τρόπος ζωής εδραιώνεται μέσα στον κάθε ένα από εμάς. Έτσι σιγά σιγά γίνεται συλλογικός και ικανός να δημιουργήσει θετικές αλλαγές στο κοινωνικό περιβάλλον που ζούμε!

So join our community! We give the path and you give the mood!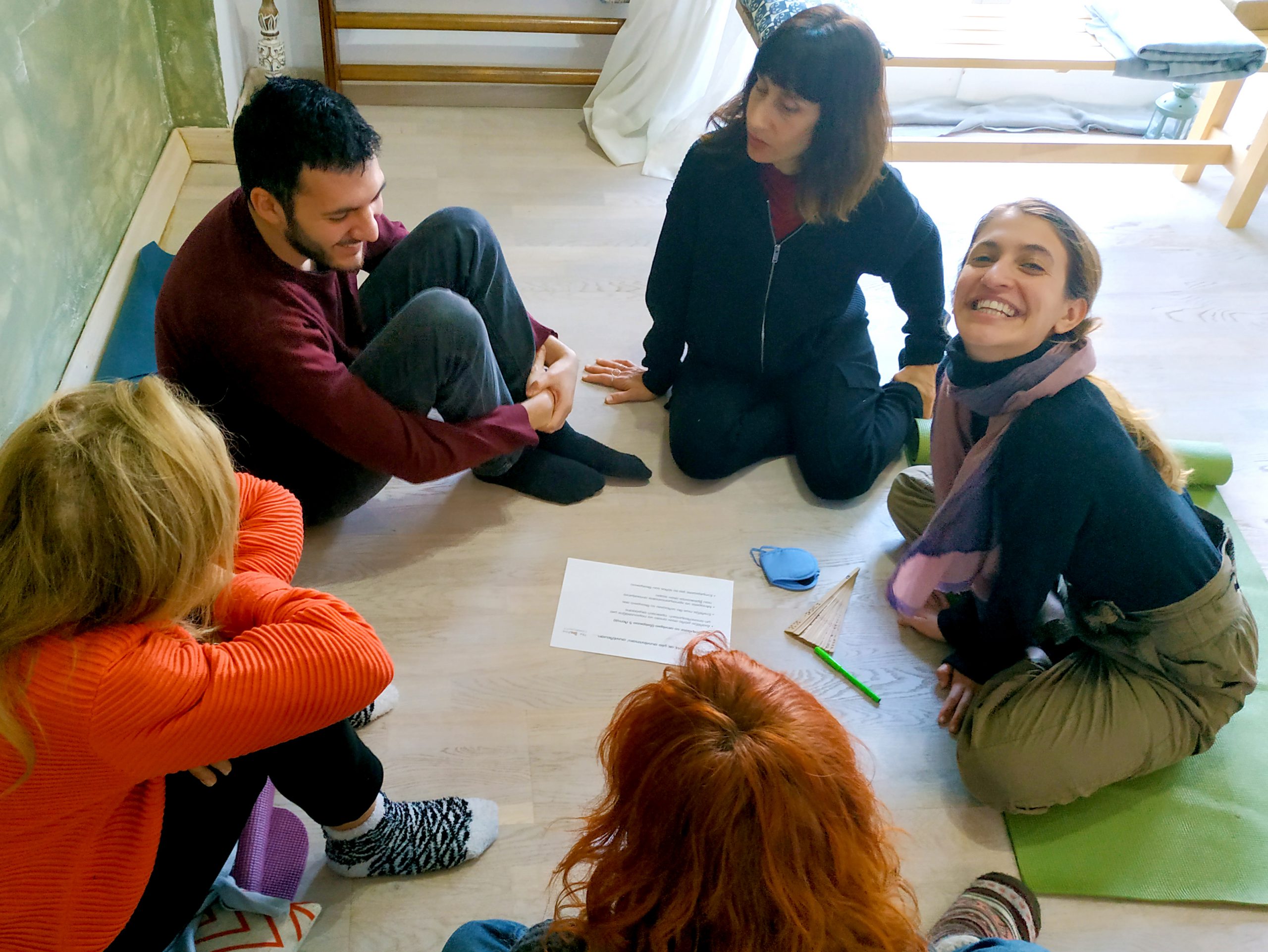 As a person
Through our workshops, you are given the opportunity to get to know yourself better, to improve and to empower.
With the stimuli, information and "challenges" you receive, you broaden your horizon. Through interaction with the team you learn to unlearn. You learn to leave behind old habits that kept you away from your real self and to bring new ones more useful for your present and future.
You gain special knowledge in matters that concern you, through the group in an entertaining way. You become the carrier of the change that you want to see in the world.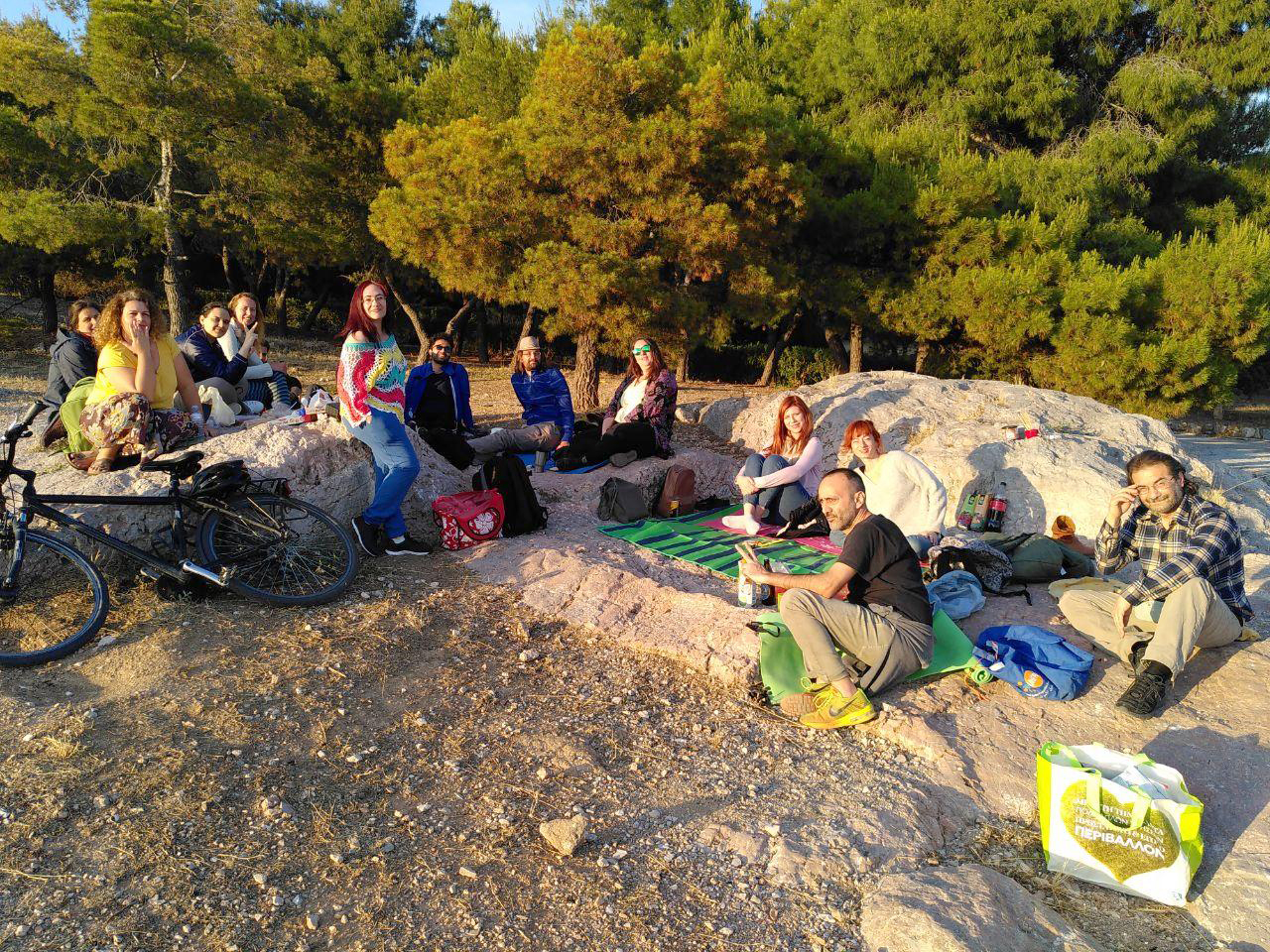 The Community
Θεμελιώδες στοιχείο της κοινωνικής αλλαγής είναι η αλλαγή που συμβαίνει στο προσωπικό επίπεδο να περάσει και στο συλλογικό μέσο της ομαδικής συνύπαρξης. Για τους συμμετέχοντες των εργαστηρίων μας -που μπορούν να γίνουν μέλη της κοινότητάς μας- διοργανώνουμε ευχάριστες συναντήσεις με σκοπό να γνωριστούμε, να ανταλλάξουμε απόψεις και να συνδεθούμε. Γίνεται μοίρασμα, δημιουργούνται δεσμοί, αντιλαμβανόμαστε τις ομοιότητες και παράλληλα την μοναδικότητά μας. Μέσο της ομαδικής σύνδεσης γίνεται αντιληπτό από τα μέλη πόσο άμεσο αντίκτυπο έχει η κάθε μας πράξη και συμπεριφορά στο κοινωνικό σύνολο και στον ίδιο μας τον εαυτό. Όντας μέλη της ομαδας, αντιλαμβανόμενοι την αξία της υγιούς συλλογικής αλληλεπιδρασης, δημιουργείται η ανάγκη υγιούς συνύπαρξης και εξάπλωσης της αυτού του τρόπου ζωής. Αυτό από μόνο του είναι μέρος της κοινωνικής αλλαγής.

Honey ReTreat | The Community Experience
This year more than ever it's important to unlock ourselves from isolation, fear and stress.
Let's experience connection, empathy and have fun!
So, we escape to a serene location, unplug from chaos, busy work schedule, our phone and live with a small group of people in search of being part of a community, learn and have a good time together.
We invite you all to a beautiful country house at the seaside, close to Athens in Greece. 
In our 'beehive' in Chalkoutsi, we will have the opportunity to meet new people, to share, have inspiring conversations and to experience how the self can be nurtured, supported and flourish, when we connect deeply and co-create beautiful moments. We will appreciate how many things we have in common, we will take care of ourselves and our community.

Next webinar for English speakers: soon to be announced
For those who have recognized the need to improve their relationship. Actively listening to our partner, children, friends, partners or clients will help us understand their needs, communicate effectively and be able to work with empathy and respect to better communicate our needs.
Authentic Connection is dedicated to the connection and bonding with each other in a playful and deep way. It is combining the theory and practice of Positive Psychology with elements of Improvisation Theatre and Dance. You will learn how to make steps to know yourself and the people around you better, see how you can improve your relationships and cooperate in a nice flow. Consequently you can be more authentic and enjoy your everyday life.
For a child peaceful, happy, social, creative, satisfied, cooperative, kind and active, at every developmental stage of his life. A child who loves learning, the way he loves traveling, or otherwise the adventure of life. A child who accepts himself, just as he is, and experiences it with joy, through the process of fulfilling his own potential and the creative enjoyment of his own talents.
In Improvisation Theatre we learn to open up, explore and express ourselves, to cooperate and to empathize. We are becoming more self-confident because we perform in front of others, overcoming shyness and hesitation and we have loads of fun!
Every Thursday we have a session of two hours with exercises for body, voice, story telling, imagination, character forming, and performative skills that lead into acting scenes without a script/made up from scratch. After the whole cycle of 10 sessions the participants may perform an improvised play in front of an (οnline) audience if they choose to.
Practical Application of the Active Listening process in everyday school scenarios.
Listening actively to students, co-workers and students' parents will help us connect deeply with them. We understand their needs and feelings, so we are able to work with empathy and respect in order to communicate more effectively. Through better communication we get joy, we enjoy our work more, we stimulate the student's interest, we persuade and gain the respect of the school community.