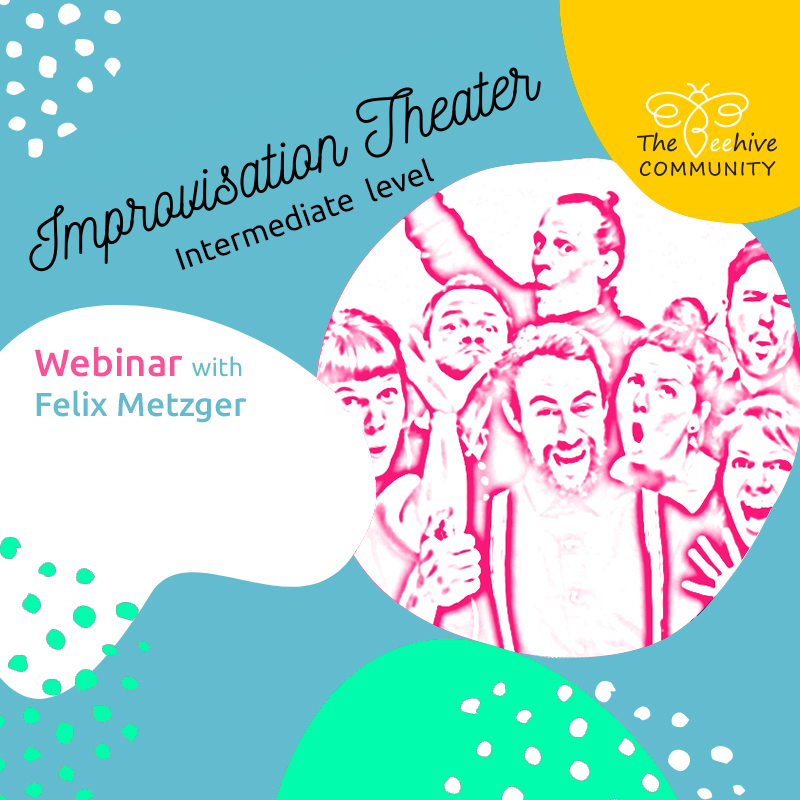 Open up & let go
Leave behind your concerns & worries
Explore yourself & boost your
self-confidence
Learn to empathize & cocreate
Take initiative
Come to the Improvisation Theater with Felix Metzger to entertain, to express ourselves, to explore ourselves, to learn to open up, to collaborate and to develop our empathy. We will be able to gain more confidence, overcome feelings of shame and hesitation and have fun with our soul!
For two hours we will do exercises for the body, voice, speech, imagination, we will create characters, we will develop and develop our acting skills, we will make and play our own spontaneous scripts from scratch.
After completing the 12 lessons of the cycle, participants can present a theatrical improvisation performance to the (online) audience if they wish.
Who coordinates the course:
Felix Metzger studied Sociology and Philosophy and acquired Postgraduate in Germany, as he discovered his passion for Improvisation Theater. In 2017  he finished study at the Improvibe School of Improvisation Theater in Greece and started to facilitates Improvisation Theater courses in the self-organized theater Empros.  He is currently facilitating through The Beehive Community.