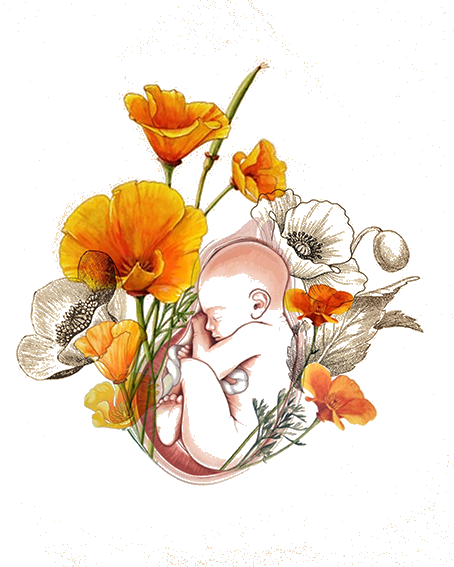 Some Topics we address:
Anatomy – Physiology
Accurate Description of Childbirth – Tips
Hormone Cycle
Pain – Pain Management
Breaths
Childbirth Positions
Facilitate and Accelerate Childbirth
Immediately after childbirth
Neonatal Needs
Lockers
Breastfeeding
Woman – Mother
Mother-Baby Relationship
Father-Baby Relationship
Purpose: :
The Mother is able to get all the necessary supplies to cope with the process of Childbirth with all her potential at all levels (Body, Soul, Mind).
The Father should confidently stand next to the Mother and connect confidently with his child.
To welcome the Baby with trust and acceptance, having the strongest and most beautiful connection with his parents.
The importance of childbirth
Childbirth is the most important event for all of us. It is our entrance into this life. Apart from our entrance, it is also our "lottery ticket". It decisively affects every area of ​​ourselves and our lives, our character, our health (the well-being), relationships (who we relate to and what kind of relationships we have) and our choices (what we are attracted to and what we avoid), our tendencies, our preferences, our actions and our reactions. The list never ends! In essence, childbirth leaves a mark on us that determines what we are, what we look like, what we think, what we do, where we are directed, in what way and why.
How we prepare and what behavior we have around this Welcome but especially during it is able to define this experience as positive or negative. Therefore, to determine the person who is born and his whole life.
Of course, at this entrance the baby is not alone! It has his parents who also cross a threshold. A Mother and a Father are born. The mother, of course, crosses the path to parenthood in the most dynamically transformative way, she takes on this role with her great love because of her nature but also because of her choice. She needs to be left to the greatness of her nature that knows how to give birth but also to soothe her Ego, the traumas and memories she carries from her experiences, society and across generations. Because mainly these are the ones that emerge mercilessly during Childbirth, that create challenges that the Mother calls you to overcome.
The importance of the seminar – education
Here comes the seminar to provide solutions, treatments, direction and support with thorough knowledge and deep understanding of the full range of mechanisms that are mobilized during Childbirth. Finally, by participating in the seminar, the Father will be able to become the main supporter of this Birth and subsequent course as he will understand what he needs to do exactly during the birth and will be helped to accept his role as a Father with greater confidence and self-confidence!
The background of the conductor is midwifery, prenatal and perinatal psychology, alternative therapies and finally, ancient Greek philosophy.
The methods used are aimed at the different channels of information intake available to humans and are inspired by transformational education.
We take each stage of childbirth and work on it educationally and therapeutically. There will be theoretical training, gentle physical exercise, experiential exercises and meditations for the soul and spirit with the support of the ancient Greek Archetypes!